... Not that that's saying much. I went to a new-to-me thrift store today, and although they had lots of bake ware, I didn't see any Pyrex. That is, until I laid my eyes on this sorry specimen: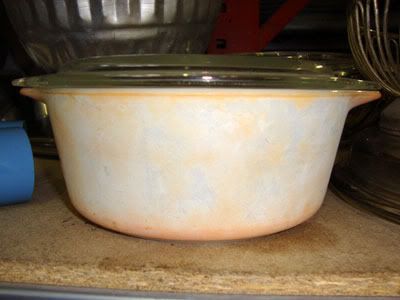 With lid! Even though the rest of the store was VERY well priced, this guy had a $2 price tag on him! I take back what I said in my last post. I DO care SOMEWHAT about what condition the pieces are in.
What do you think happened to this guy? Dishwasher?